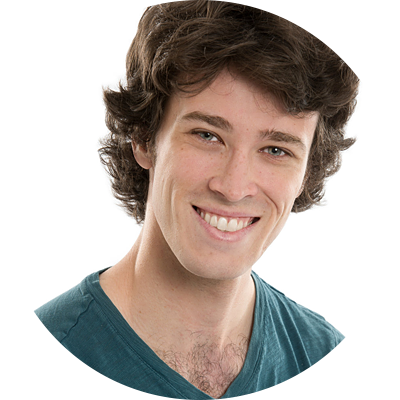 Samuel Fulk
Guest Instructor
Samuel Fulk is a professional ballet dancer with experience in Contemporary, Modern and Classical styles. A dancer since a young age, Sam enjoys studying and performing many styles of dance, including Modern, African, Jazz, Hip Hop and Tap. Born and raised in California, he grew up performing in musical theatre and dramatic productions. When he decided to pursue a career in the performing arts, Sam joined the pre-professional company Santa Cruz Ballet Theatre, directed by Robert Kelley and Diane Cypher.
Samuel then went on to become a company member with Utah Regional Ballet for five seasons, a professional ballet company directed by Jacqueline Colledge. While in Utah, Samuel also pursued a degree in dance from Utah Valley University (UVU) graduating in 2014 with a 3.8 GPA, and now holds a BFA in Dance, emphasis in Ballet. A member of the prestigious honors society Phi Kappa Phi, Samuel had a full academic merit scholarship at the University and was a member of the Honors Program. Sam has performed many principal and soloist roles in both classical and contemporary ballets.
With the experience gained from the dance program at UVU, Sam taught at Academy of Ballet directed by Lynne Thompson, and served as the Director of their second company Ballet Utah II North. Since moving back to California, Sam has become a highly sought after dance instructor, teaching master classes in ballet technique and classical pas de deux. In addition, Samuel has had numerous opportunities to choreograph on dancers with varying levels of experience, from beginning ballet dancers (age 10+) to professionals.
Meet the Faculty