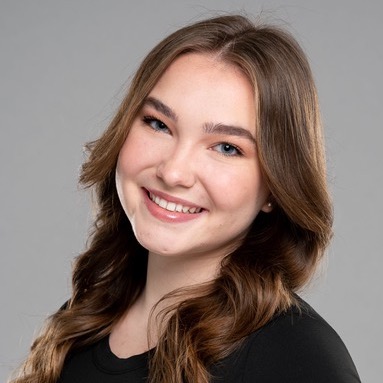 Ms. Emily
Instructor
Emily began her dance training at the age of 4, where she discovered her true love for classical ballet. She dedicated many years to the refinement of her ballet technique while also competing group, pas de deux, and solo pieces at regional and national dance competitions. She was awarded numerous scholarships, titles and monetary prizes as a young competitive dancer. She also performed in several Placer Theatre Ballet productions including The Nutcracker, Cinderella, Coppelia, Sleeping Beauty, Snow White and Alice in Wonderland.
Emily continued her training in Rocklin High School's dance program where she participated in the advanced dance classes as a student director. As student director, she choreographed over 15 pieces in a variety of styles including Drill, Jazz, Hip Hop, Lyrical, Contemporary, Pom and Ballet. Emily was a carefully selected member of the highly acclaimed Rocklin Dance Team for all four years of high school, and a Team Captain for two years. Emily's high school experience culminated with three choreography awards, and she was voted the prestigious "Most Inspirational Dancer" award.
Post graduation Emily has taught a variety of classes at Rocklin High School and Aria's To The Pointe, and has taught beginning dance at a local gym. Emily currently attends Sierra College where she is pursuing her bachelor's degree in Business Management and plans to transfer to a University to further her education. With nearly six years of dance leadership experience, Emily is excited to return to ATTP, as an Alumni, Instructor, and ATTP Company choreographer, to share her passion for the arts, and create a supportive and enthusiastic environment for the next generation of dancers.
Meet the Faculty